MEDLAB Middle East 2020 was held from February 3rd to 6th in Dubai World Trade Centre, United Arab Emirates. As the world's largest clinical laboratory products and equipment event, DIRUI, with its own R&D and innovative products, showed the strength of national brands and shared the charm of Chinese creativity to global customers.
DIRUI Booth Site
As a pioneer in the In-Vitro Diagnostics market, so far, DIRUI has made 7 breakthroughs in the IVD segmentation field, with products covering clinical chemistry, urinalysis, hematology, vaginal infections analysis, immunoassay, coagulation and integrated laboratory. This time, DIRUI showcased its leading products in various segments and showed its capability of total laboratory solutions to global users.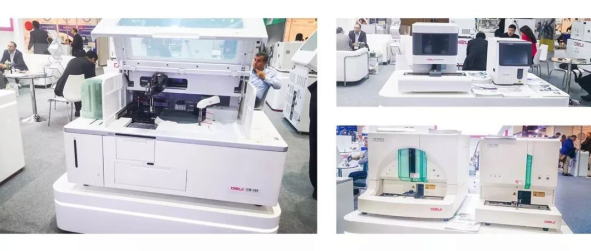 DIRUI's independent R&D products with mature technology and stable performances have attracted great interest from exhibitors, including high, medium and low-grade full coverage, which can meet different needs of customers.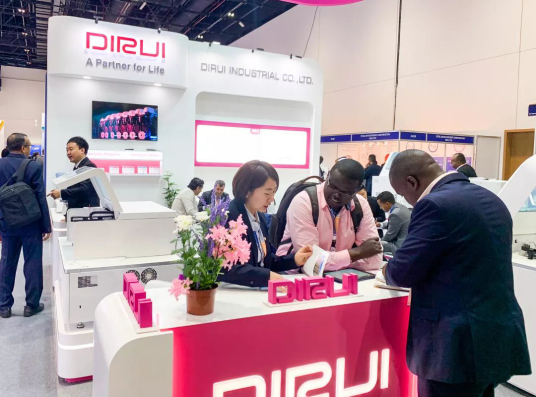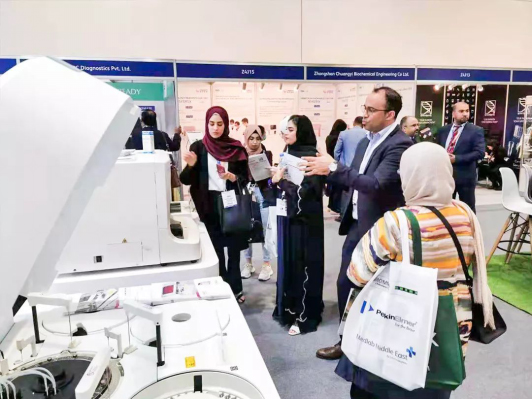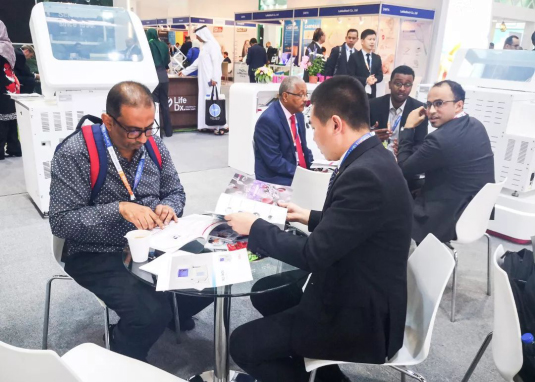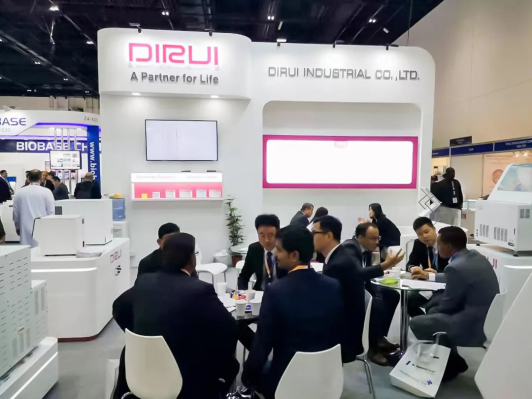 In particular, the newly launched MUS-3600 Automatic Urinalysis System, CSM-8000 Modular Chemistry-Immunoassay Analysis System, LA-60 Automatic Sample Processing System, etc. can provide a high-quality, efficient and high-speed total solution. DIRUI conducts in-depth exchanges with intended customers and seeks win-win cooperation.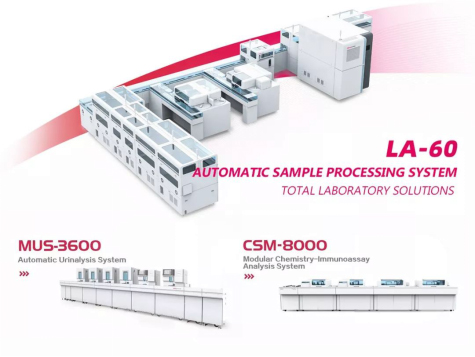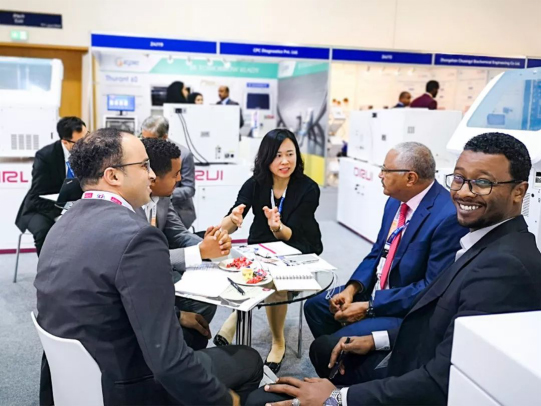 International Customers are Exchanging with DIRUI Team
DIRUI, a partner of life, is committed to being the world class supplier of total laboratory solutions and will bring better healthcare for everyone.
DIRUI Team Shining On MEDLAB ME