DIRUI Integrated Laboratory was recently commissioned at Changchun Central Hospital. This is DIRUI's first large-scale integrated laboratory in China, which includes LA-60 Sample Processing System( input and output modules, centrifuge module, serum identification module, decapper module, aliquot module, recapper module, storage module) and analysis system of biochemistry, immunoassay, urinalysis, hematology, blood coagulation and other detection modules. It brings transformative experience to a modern medical laboratory by reshaping the internal processes of the clinical laboratory.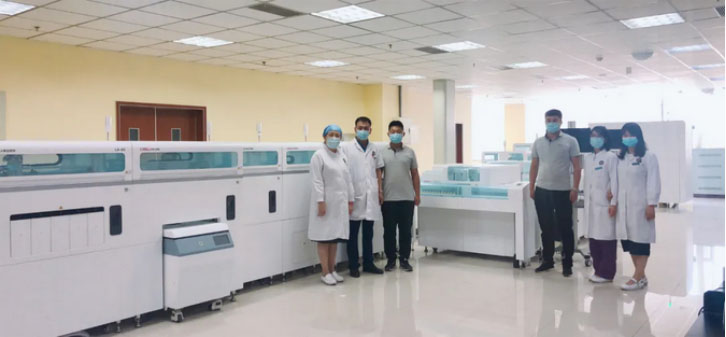 Group photo of DIRUI after-sales team and physicians of Changchun Central Hospital
Spotlights of Integrated Laboratory
Custom Laboratory
DIRUI Integrated Laboratory is customized according to the hospital's infrastructure and environmental conditions, and meets the testing requirements. The Layout plan has been highly recognized by the hospital, laying a good foundation for the efficient implementation.
Intelligent System,Overall Process Control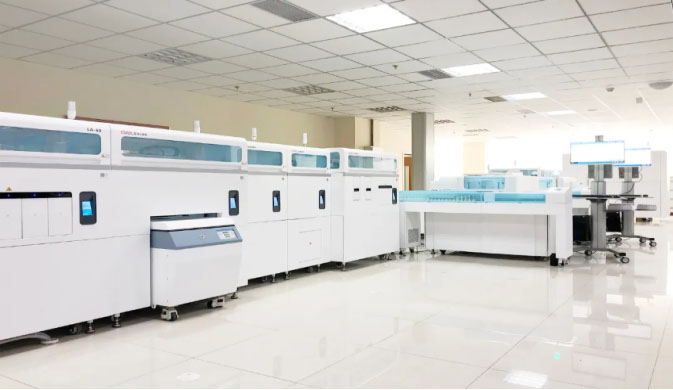 The Integrated Laboratory has an intelligent information platform, and the sample pre-processing system, detection modules, and sample post-processing system are connected through the tracks, which realizes the automatic intelligent management of the entire process of sample detection, and effectively improves the detection efficiency and accuracy, gets faster turnaround times (TAT) from specimen collection to test result reporting.
System Status Indicators
The indicators lights on each module provide laboratory workers a convenient way to check the module status at a glance. Green indicates that the device is operating normally. Yellow indicates that the device is malfunctioning but does not affect work. Red indicates that the device is no longer working.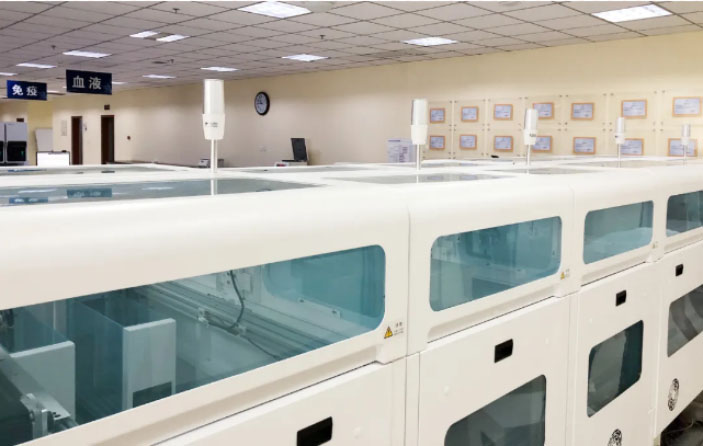 With over 29 years of experience, DIRUI has successfully gained reputation in the global market. The newly developed sample processing system is a new milestone. With our hardware and software advantages and strong after-sales service system, DIRUI will provide integrated, intelligent and standardized laboratory solutions and set the new example for the industry.